Simon Rea - Director of Coaching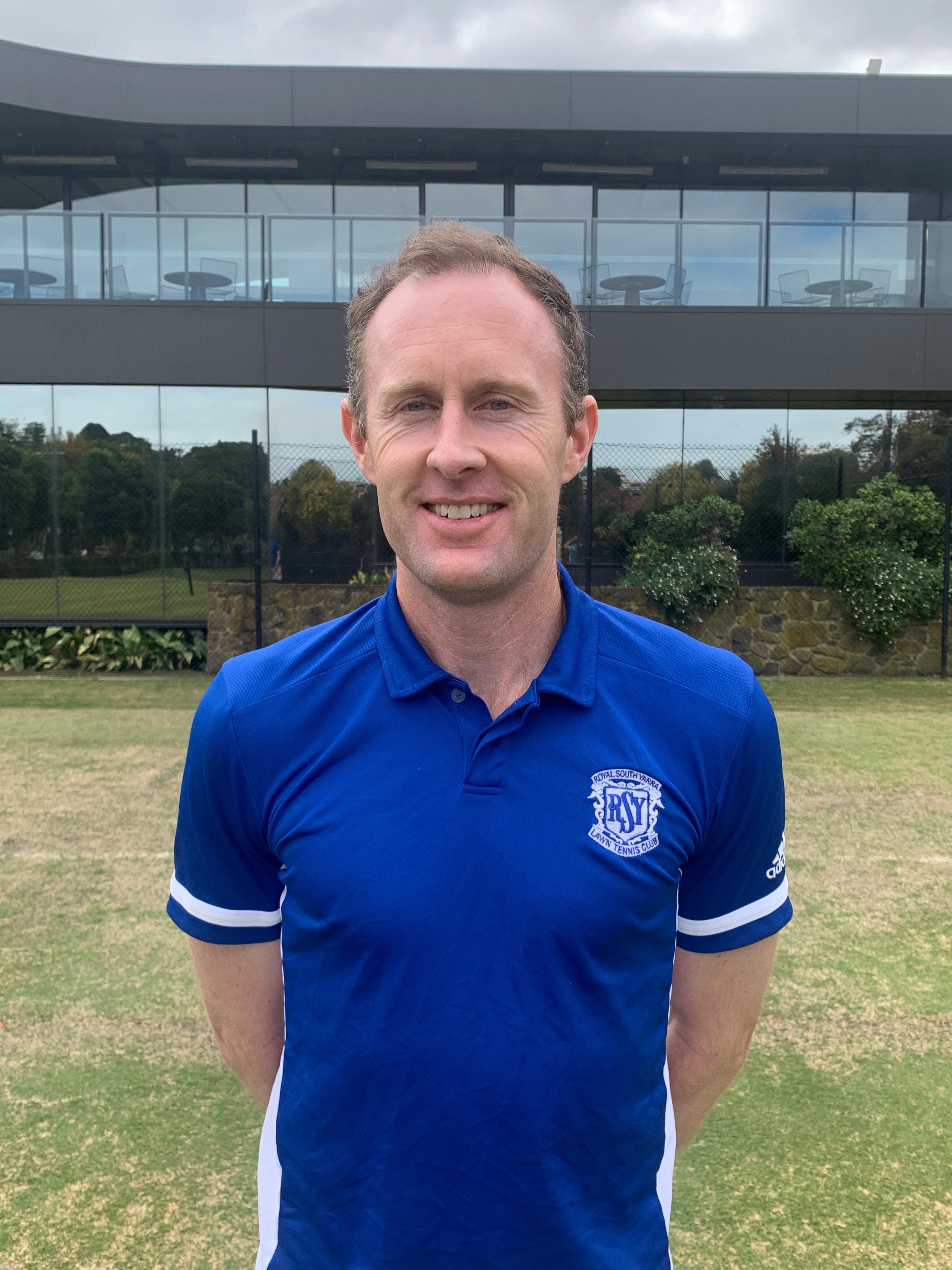 Education:
BA (Comms) University of Tennessee, Knoxville.
Qualifications & Achievements:
Tennis Australia High Performance Coach 2013, High Performance Director Tennis New Zealand 2016-2020, Tennis Australia High Performance Coach of the Year 2014, Coached Nick Kyrgios and Sam Stosur, Current Davis Cup Coach of New Zealand.
Playing History:
Former top 25 ITF ranked junior, All-American at the University of Tennessee, member of New Zealand's Davis Cup squad, career high ATP ranking #473.
Areas of Specialisation:
 Simon enjoys working with individuals that want to get the best out of themselves. He revels in problem-solving alongside them to best enable and facilitate that development to take place. Simon personally loves to engage on the tactical and mental sides of tennis, with a deep appreciation for the role that physicality now occupies in the sport at the highest level.
Philosophy:
Relationships are hugely important to Simon. To that end, he hopes to earn the trust and respect of the entire Royal South Yarra family. A guiding principle that he hopes to live up to in his coaching and leadership is "before an individual cares what you know, they want to know how much you care."
Simon can be reached via email to: 
simonrea@rsyltc.org.au
John McCurdy - Head Coach (Member Services)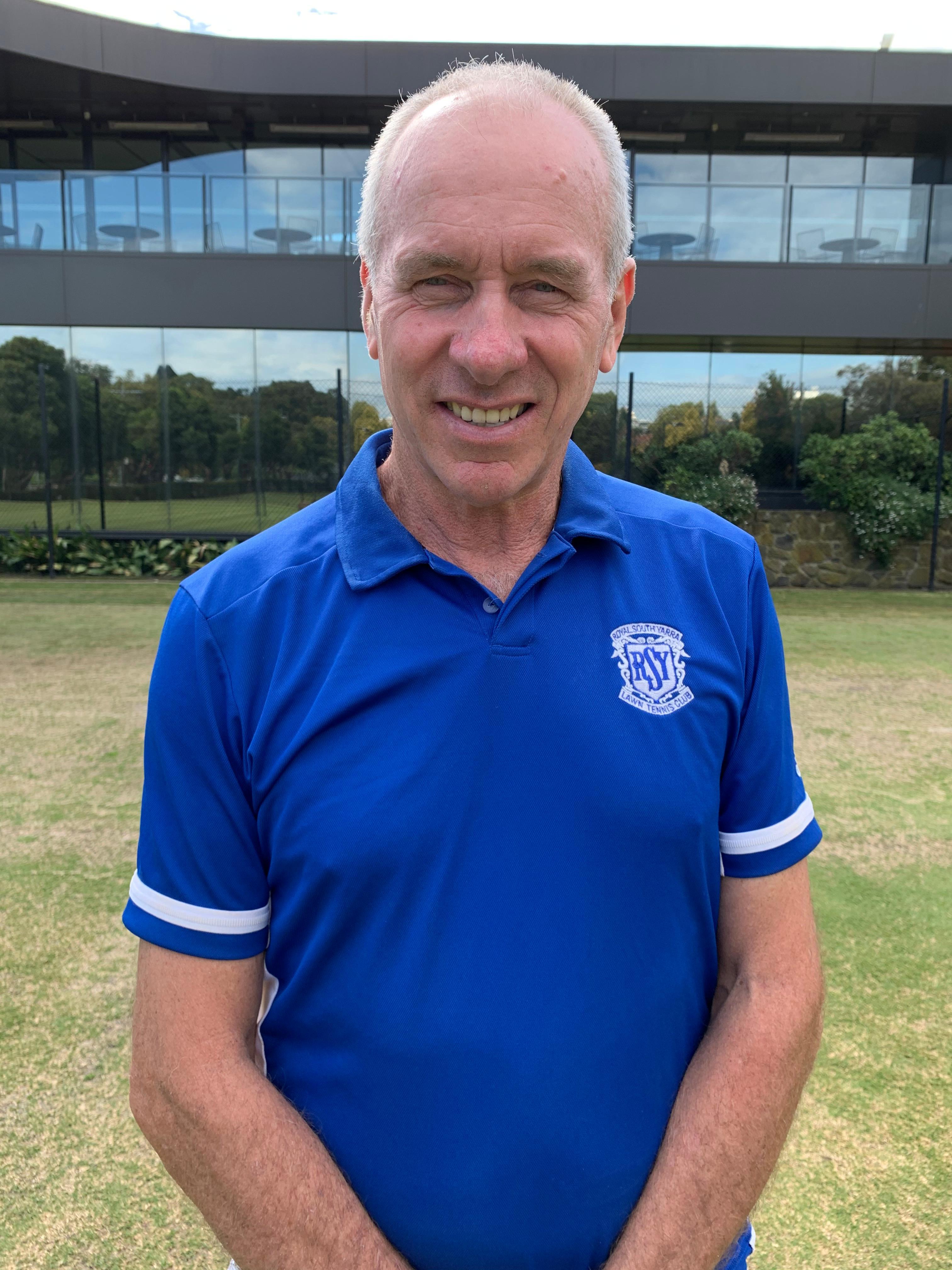 Education:
Level 3 Master coaching qualification - Tennis Australia, Graduate Diploma Business Management – Monash University.
Qualifications & Achievements:
Tennis Victoria - State Coaching/State Director of Tennis - Top 100 players included Mark Philippoussis, Andrew Ille, Wayne Arthurs, Nicole Bradtke, Kristen Godridge, Louise Field;
Octagon Worldwide - Tennis Manager Australia – clients included Lleyton Hewitt, Mark Philippoussis, Jelena Dokic, Jason Stoltenberg; Australian Institute of Sport - Head Coach/Program Manager – Top 100 players included Todd Reid, Casey Dellacqua, Sam Stosur; Australian Open Tennis Academy – Head Coach; Tennis Australia – Head Coach Tennis World
Playing History:
John grew up in Yarrawonga and played tennis in the North East and Goulburn Valley and travelled to Melbourne for tournaments/pennant, advancing to college tennis where he played intercollegiate tennis at Oklahoma City University. John was on the ATP World Tour, where he retired at the age of 24 through injury, but not before making the Top 100 ATP rankings and playing in all the Grand Slam events, with the best result at Wimbledon (Round of 16).  
Areas of Specialisation:
 While John specialises in high performance coaching through programs and private lessons, he has extensive experience in all aspects of coaching and conducting programs such as Adult groups, Cardio, Hot Shots & Clinics. 
Philosophy:
 John believes in the need to encourage young players in their development:
- to use the correct grips and get the basics right (which are applicable to all players)
- to learn all the shots in tennis
- to have their own style of play and personality on court
- think holistically i.e. technique, physical, psychological, tactical, etc
- to be respectful, sportsmanlike and have a good work ethic/attitude
John can be reached via email to: 
johnmccurdy@rsyltc.org.au
Mark Hlawaty - Head Coach (Juniors)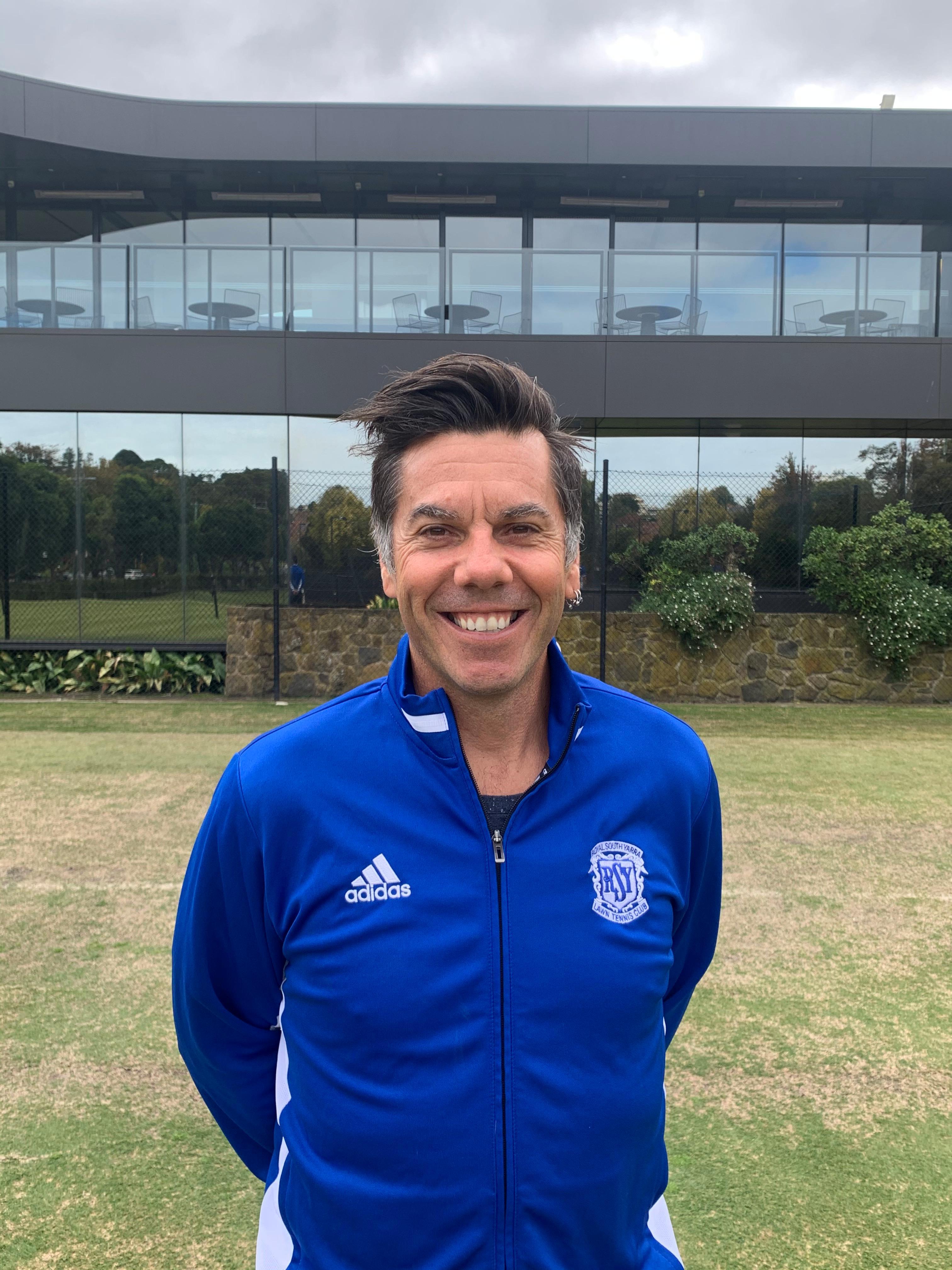 Qualifications & Achievements:
Tennis Australia Level 4 High Performance Coach, hitting partner of Serena and Venus Williams, coached WTA and ATP tour players
Playing History:
Career High ATP Ranking 470 Singles & 241 Doubles, winner of singles/doubles $15k futures, winner and runner-up $25k/50k ATP Challenger tournaments.
Areas of Specialisation:
 Mark derives great joy from helping players of all levels improve their tennis skills. Be it for social play, pennant play or for those wish to pursue their tennis to a more serious level.
Mark feels that assisting players to achieve their tennis goals through hard work, both on and off the court, makes the time spent together highly enjoyable. He has spent many years working in the High-Performance space, with young juniors at their infancy of their tennis careers, right through to world number 1 on the WTA tour. He knows that every player will have their challenges, strengths, doubts and roadblocks, and guiding them through those moments, adding to their life skills and experiences, is highly rewarding.
Philosophy:
 Mark thrives in creating an environment for players to learn, engage, grow and have fun. With enjoyment comes learning, and with learning comes improvement. That feeling of hitting a great shot or fabulous serve, is what drives the great sport of tennis. Mark always teaches with passion, enthusiasm and knowledge and believes that tennis is a wonderful conduit for building relationships and trust. He is eager to forge new relationships with all Members of the Club and looks forward to a developing a lifetime of friendships and memories.
Mark can be contacted via email to:
markhlawaty@rsyltc.org.au
Ronan McGrann - Pro Shop Manager/Senior Coach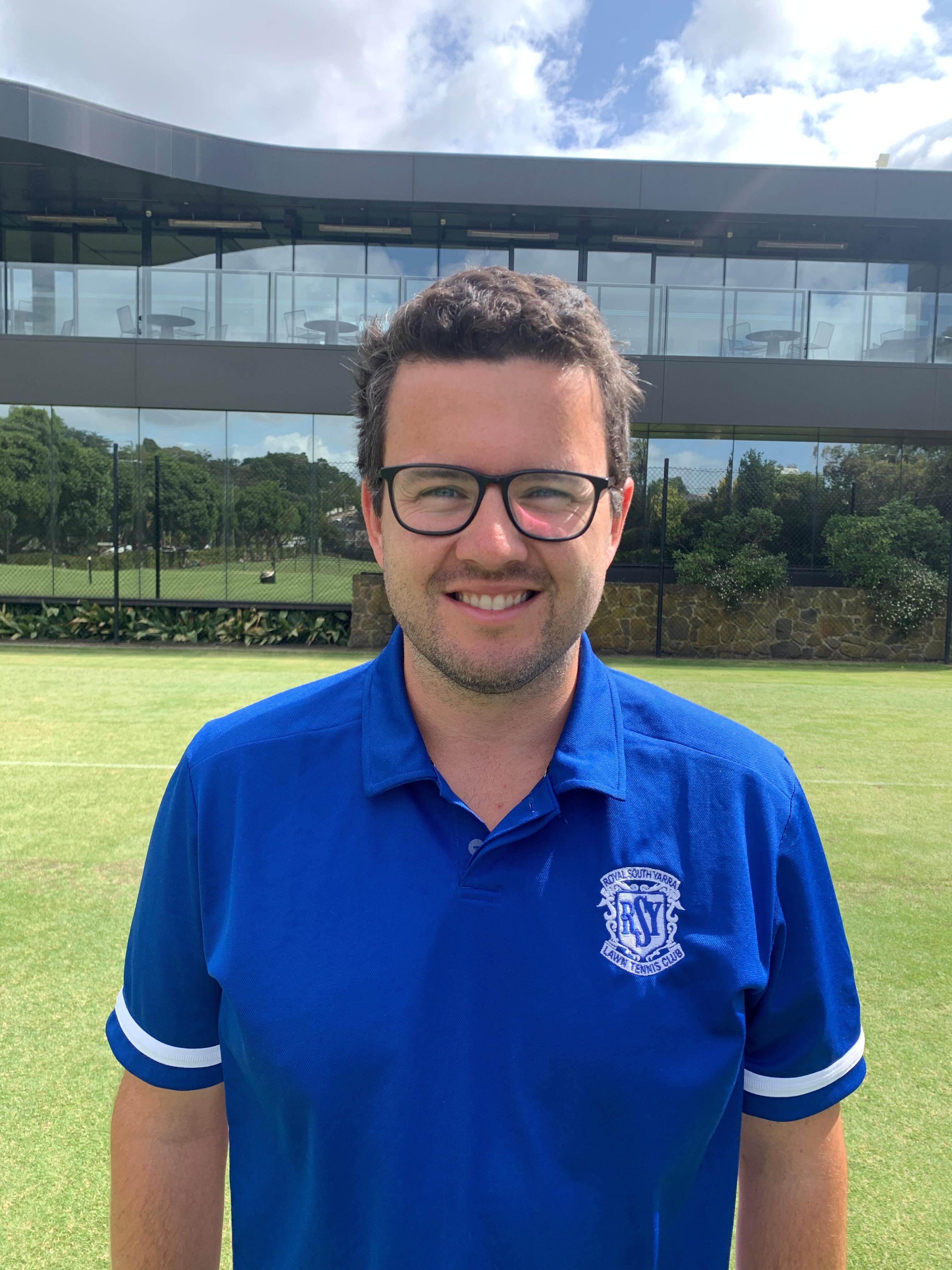 Education:
 Bachelor of Human Nutrition (Honours) – Latrobe University, Masters of Dietetic Practice – Latrobe University.
Qualifications & Achievements:
Tennis Australia Junior Development Coach - 2011, Tennis Australia Club Professional Coach – 2013.
Playing History:
A talented junior, Ronan was ranked in the top 10 in Victoria in the under 16-age group. After receiving a scholarship to Royal South Yarra Lawn Tennis Club at the age of 15, Ronan went on to win multiple awards at RSY including the Boy's U18 singles and the Warren Kennedy pennant player of the year award.
Areas of Specialisation:
Ronan has a passion for coaching and loves the challenge of bringing young players through the Hot Shot's program to competitive junior tournament level.
Philosophy:
Ronan believes in tailoring every lesson to get the best out of each individual, no matter their ability, by making it a fun, friendly and engaging lesson.
Ronan can be reached via email to:
ronanmcgrann@rsyltc.org.au
Dario Palotto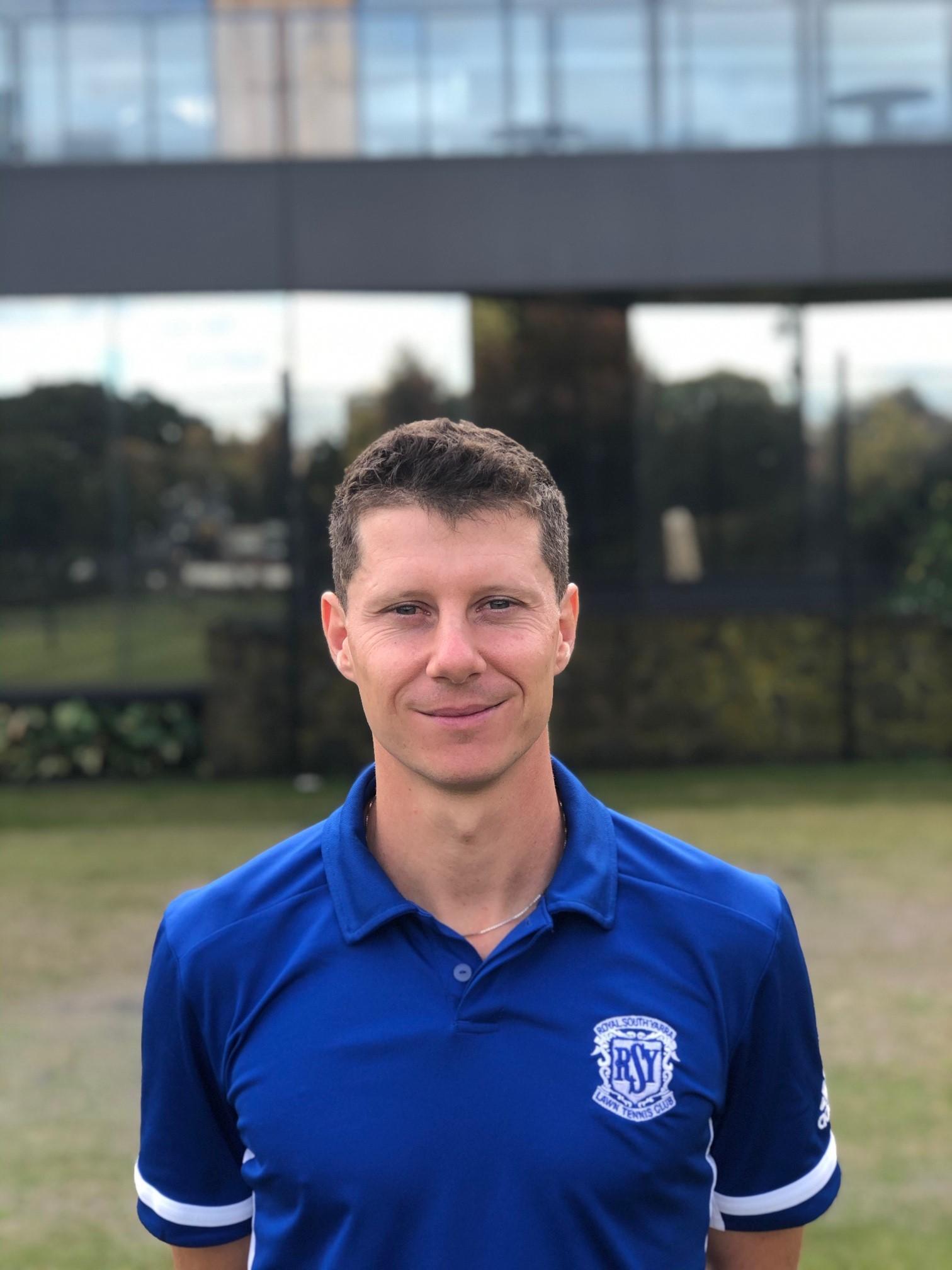 Education: Degree in Sport Science – University of Rome, Italy

Qualifications & Achievements: Istruttore di Secondo Grado and Preparatore Fisico di Primo Grado (an Italian coaching course), Tennis Australia Junior Development Coach, Tennis Australia Club Professional Coach.

Coaching History: Dario has over ten years of coaching experience in Australia and abroad and was the Head of Strength and Conditioning at the Parioli Tennis Club, one of the most prestigious clubs in Italy.

Areas of Specialisation: As well as coaching players of all ages and standards, Dario enjoys developing and conducting Strength and Conditioning programs, particularly for junior competitors.

Philosophy: Dario is always looking for new challenges and experiences and has proved himself to be a coach of exceptional ability and professionalism. He believes his pupils will get the most out of their game if their enjoyment and desire to learn matches his own.
Alessandro Paderno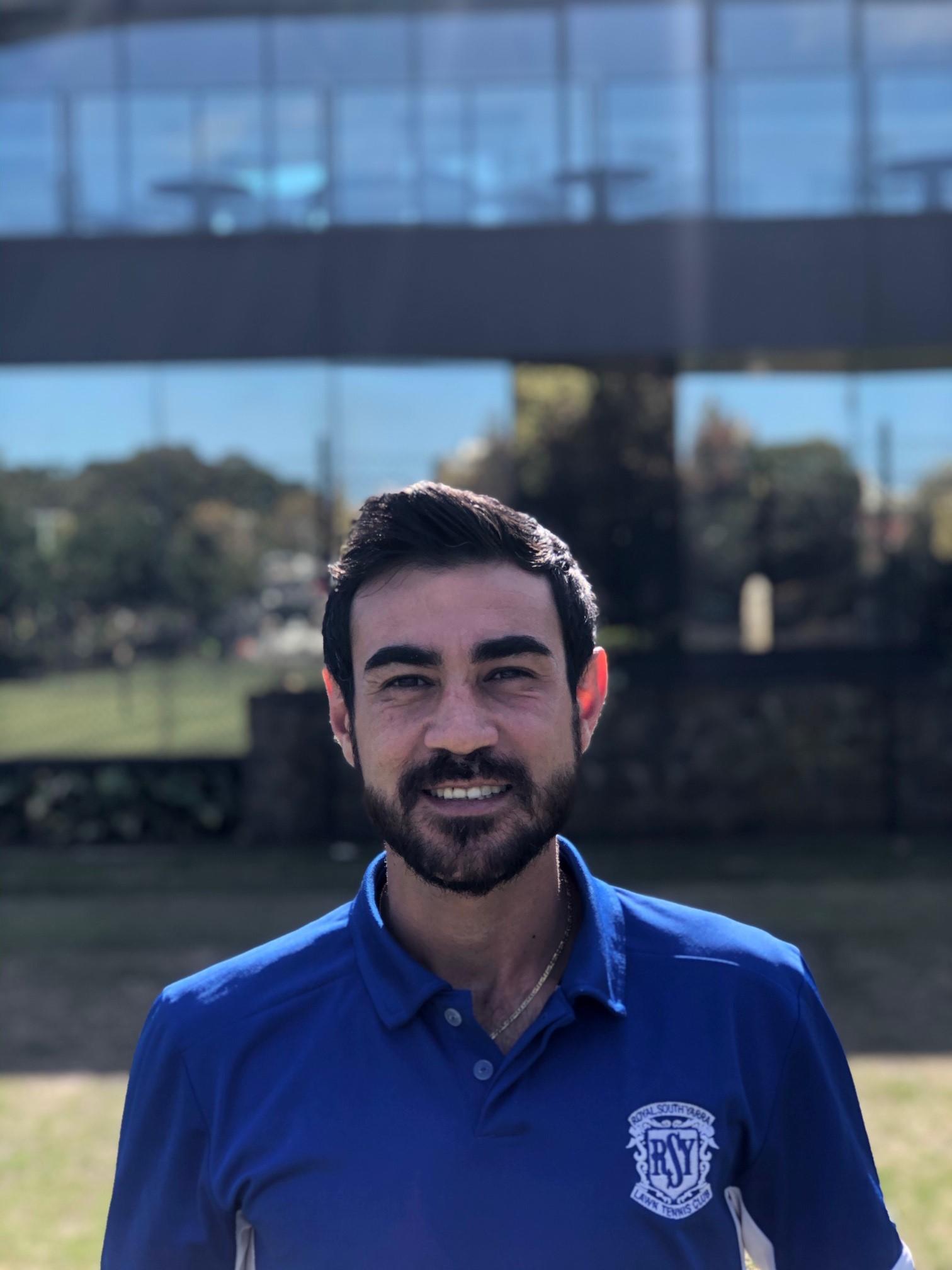 Qualifications & Achievements: Level 2 Italian Tennis Coach Diploma, worked for 8 years in Rome at the Villa Pamphili Club, one of Rome's finest tennis clubs, where he worked alongside Stefano Pescosolido, the former ATP #42 world ranked Italian tennis player. 

Coaching History: Not only does Alessandro have more than 11 years' on-court experience, he was also Marco Matteoli's coach from the age of 10 to a #3 Italian national ranking in the U14 age group. While coaching in Italy, Alessandro followed a number of players during their ETA and ITF tournaments and was the hitting partner for competitors in the Rome Masters Series Tournament.

Areas of Specialisation: Throughout his career, Alessandro has coached players of all ages and abilities, however, his strengths are in progressing junior players and senior coaching.

Philosophy: Alessandro's passion and happiness will give you a great experience on the court. Alessandro loves coaching and his enthusiasm and love of the game rubs off on all his students.
Tammi Patterson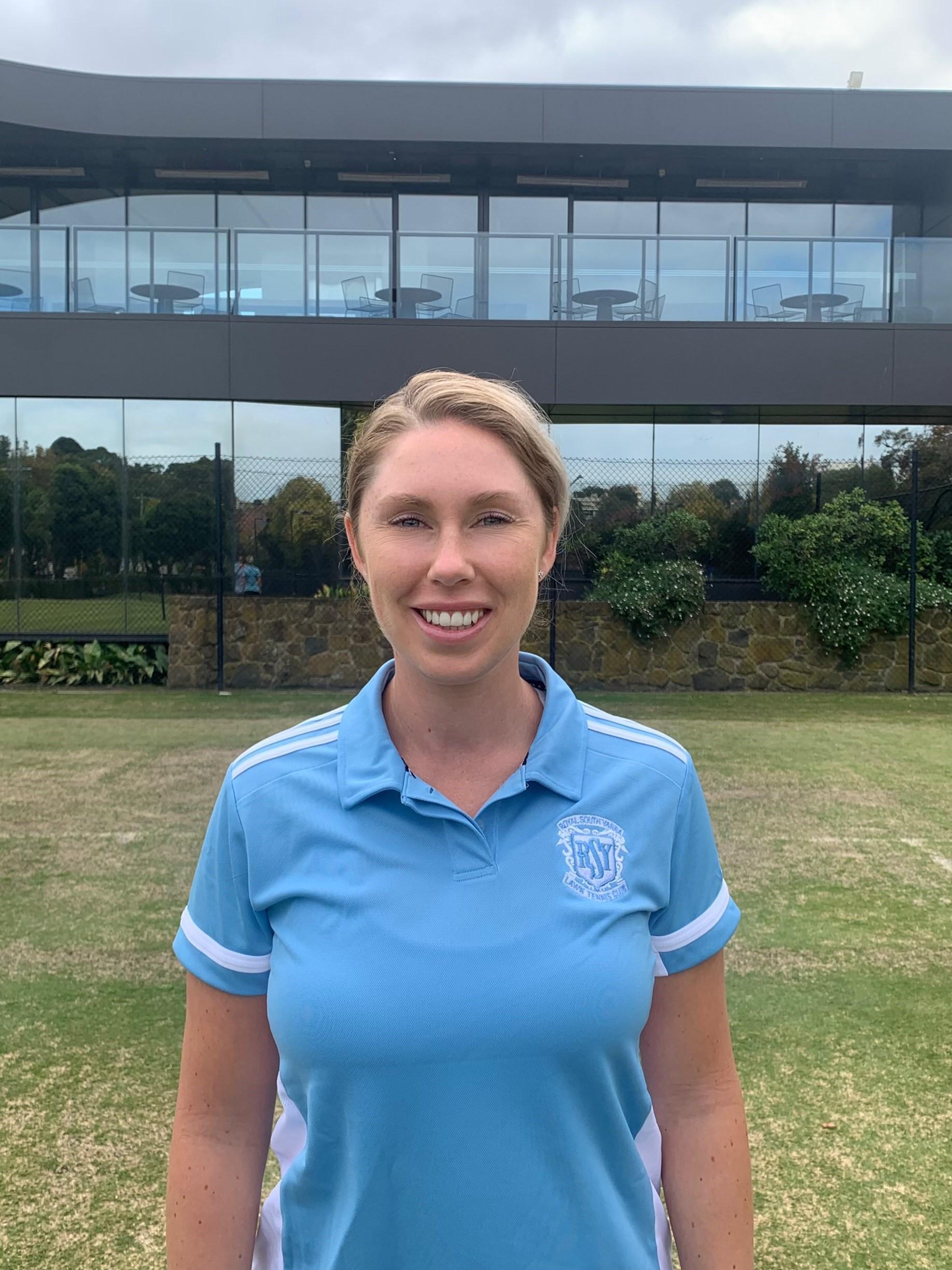 Qualifications & Achievements: Coaching Graduate Tennis Pro, Cert 3 & 4 Personal Trainer, Female Specific Training, Boxing and Nutrition.

Playing History: Recently retired Professional Tennis Player, having travelled around the world playing the WTA and ITF circuit for 16 years. Tammi competed in singles and doubles in the Australian Open and lead-in tournaments including the Hobart International, Brisbane International and Sydney International for many years, and secured a Main Draw position in the singles tournament in 2017. She has won 1 singles title and 10 doubles titles on the ITF Women's Circuit and reached a career-high singles ranking of world No. 289 and No. 215 in the doubles rankings. Tammi first represented Australia when she was 12 and was a scholarship holder in the AIS, VIS, QAS, NSWIS. Tammi played for Royal South Yarra Lawn Tennis Club in the Premier League and captained the team to win the Premiership in 2016.

Areas of Specialisation: Tammi enjoys working with people of all levels and varying fitness levels. She has coached Hot Shots all the way up to professional players and has a good understanding for the game mentally and tactically. Tammi's goal as a coach is for her clients to leave each session more confident and capable in their abilities.

Philosophy: Coaching isn't just a job to Tammi; it is a relationship. If you don't have the trust in your coach, you won't achieve great things. Throughout Tammi's career, she was pushing herself to the limit physically and mentally. Tammi loves new challenges and revels in helping people to achieve their goals.
Gael Courbard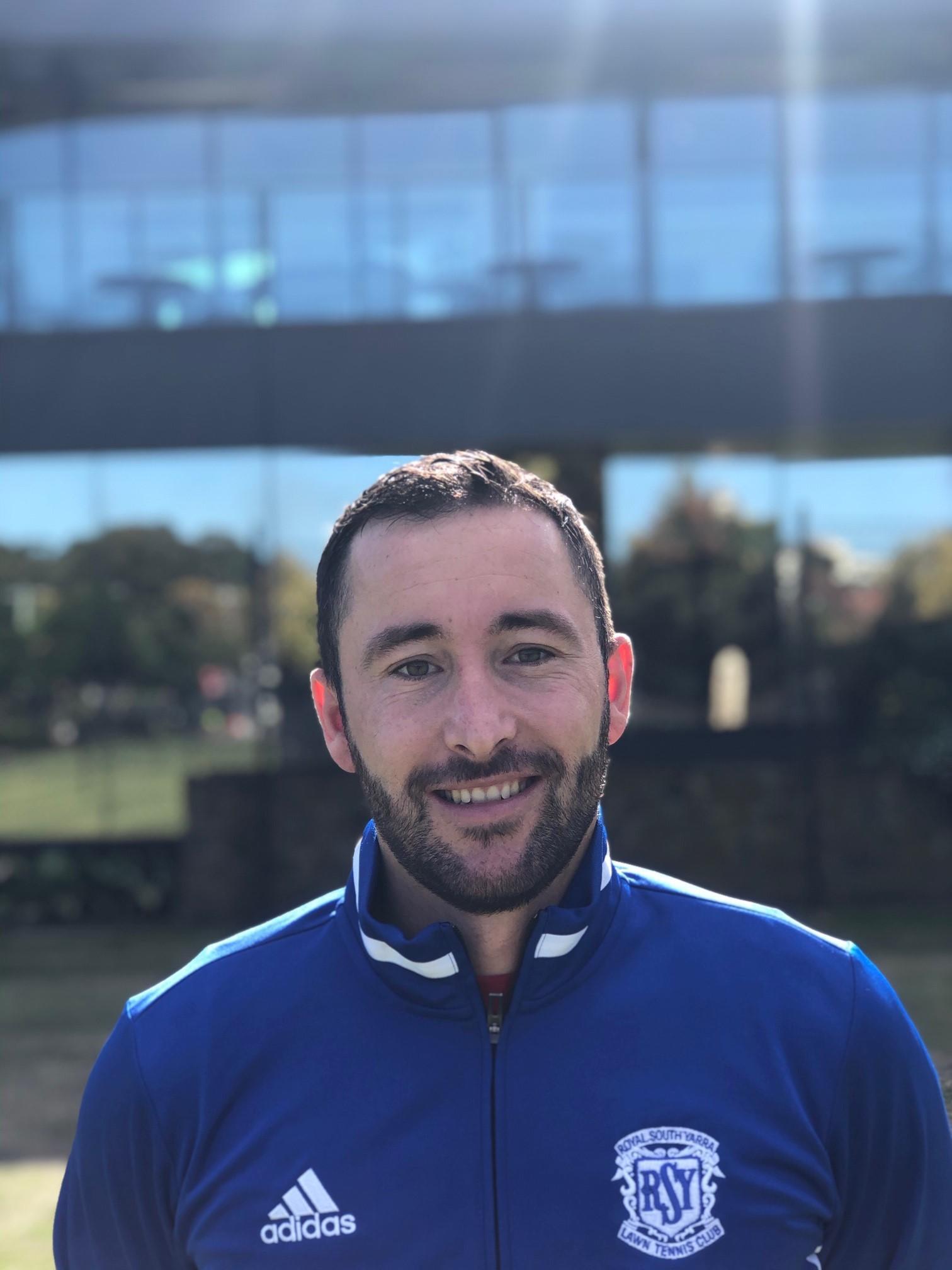 Education: First Year of Faculty of Sport - University of Avignon, France, Diploma of Education: Tennis, 2011

Qualifications & Achievements: As well as holding coaching qualifications, Gael was the Head Coach in France from 2011 to 2019 and the Creator and Director of Holiday Multisport Campus in France in 2016 to 2017.

Playing History: From the age of 7 to 14 years old, Gael played at a Regional and National level, achieving a top #100 National ranking in France. He played in National 1 elite interclub and participated in the French Junior Championships at 17 years old. Gael has also represented Royal South Yarra, both as a grade one Pennant player and in RSY's Premier League team in 2019. 

Areas of Specialisation: Gael excels when working with children and adults who want to improve their skills and appreciates both individual and group lessons, but he thrives on coaching for competitions.

Philosophy: Gael's philosophy is that our worst enemy is our conception of putting limits on ourselves. Tennis is, before all, a game that becomes a sport where anyone can achieve their desired skill level. It's important to remember that tennis is a sport where we learn values of life such as respect or transcendence. "Nothing is impossible, just do it"
Grant Murphy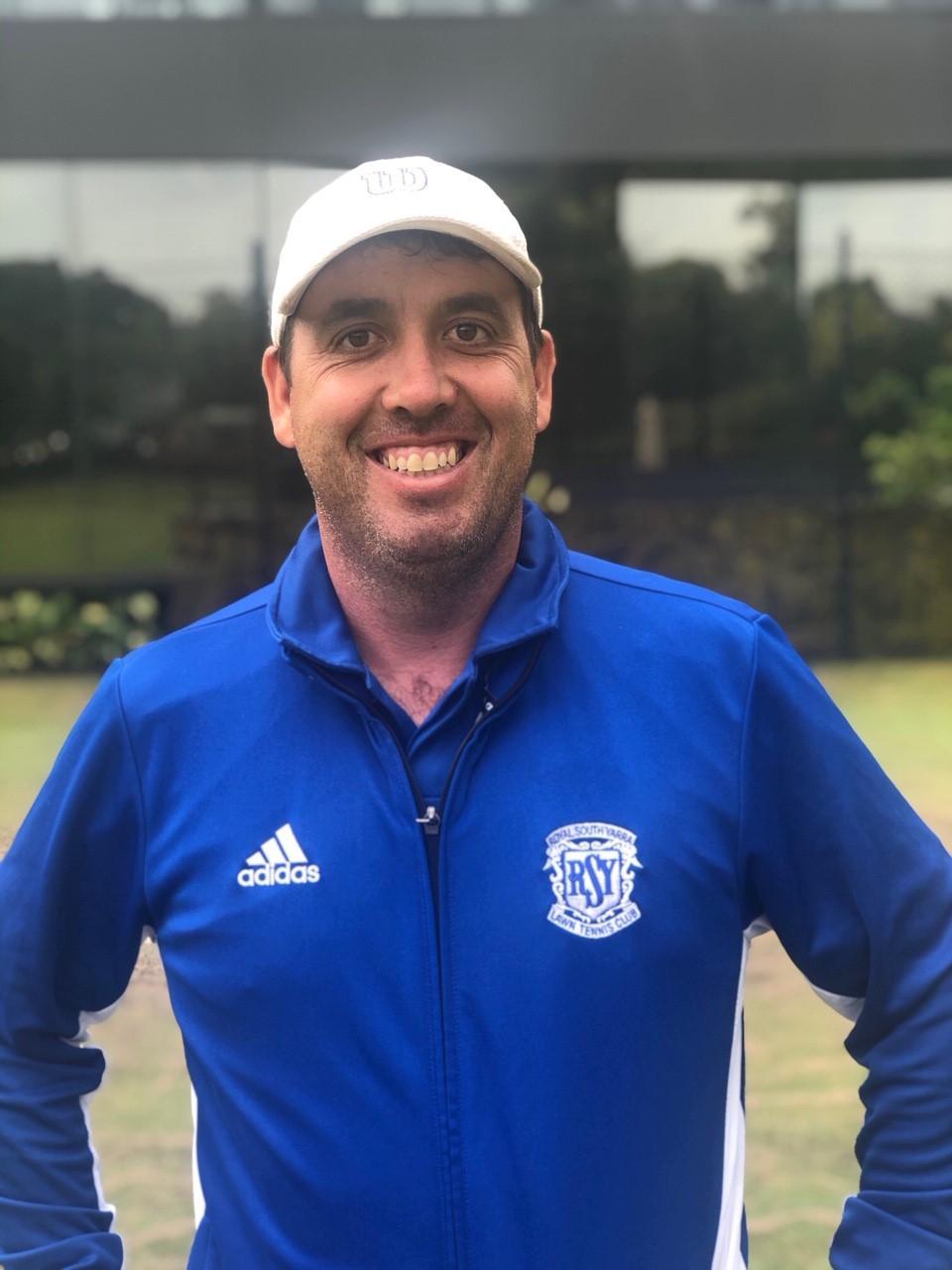 Education: Diploma Sport Coaching/Administration - Swinburne University

Qualifications & Achievements: Grant is a Level 2 Club Professional Coach who has 22 years of coaching experience, including 8 years in the USA (Houston, Texas, The Hamptons, NY & Miami, Florida).

Playing History: As well as playing Grade 1 Pennant, Grant was also successful in number of junior and senior tournaments throughout Victoria and has always had a keen interest in coaching.

Areas of Specialisation: Grant loves to share his lifetime passion for tennis with all of his students. He likes nothing better than developing players from beginners to competition/tournaments players and coaching them to improve all aspects of their game.

Philosophy: Grant aims to develop each player's tennis skills in a happy and safe environment; to set and achieve each individual's goals with their tennis skills, fitness, social development and mental aspects all considered, both on and off the court.
Sanjeeva (Sunny) Pathinayake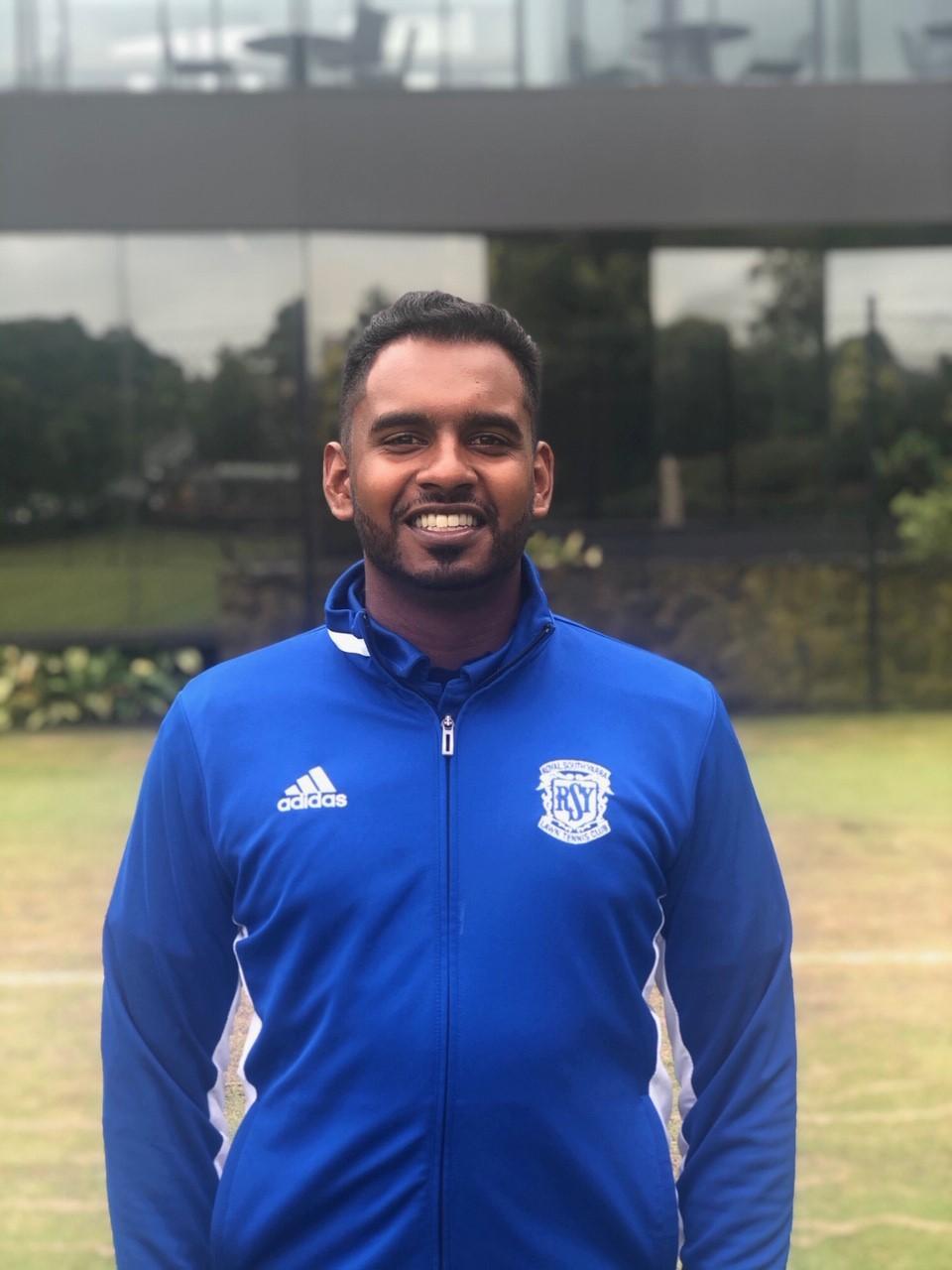 Qualifications & Achievements: Level 1 Junior Development (Tennis Australia), Certificate III in Sports Coaching (Smart Tennis Connection).

Playing History: Sunny's tennis began in Warrnambool where he played competition and various tournaments. He was the Club Champion at Glenburn Tennis Club in 2008 and 2010, the Club runner-up at Glenburn Tennis Club in 2009, part of the B3 Open Singles team at Glenburn Tennis Club that were runners-up in 2012 and he was part of the Grade 8 Pennant team at Glenburn Tennis Club that won the flag in 2017.

Areas of Specialisation: With over ten years' experience coaching tennis, Sunny has a tremendous ability to work with players of any age, standard and ability. He particularly thrives when working with junior competitors, which he has demonstrated through his time with Fit 4 Kids Co (2 years), Techno Tennis (5 years) & Darranggeeyt Aboriginal Tennis Clinic (3 years).

Philosophy: Sunny is driven to inspire and offer a positive, high quality approach in all of the tennis related areas: physical, technical, tactical, strategic, mental/emotional, and environmental in a stress-free setting. He believes in collaborating with his students and tailoring the training structure to suit the play-style and flair of each individual.

 
Danijela Mijic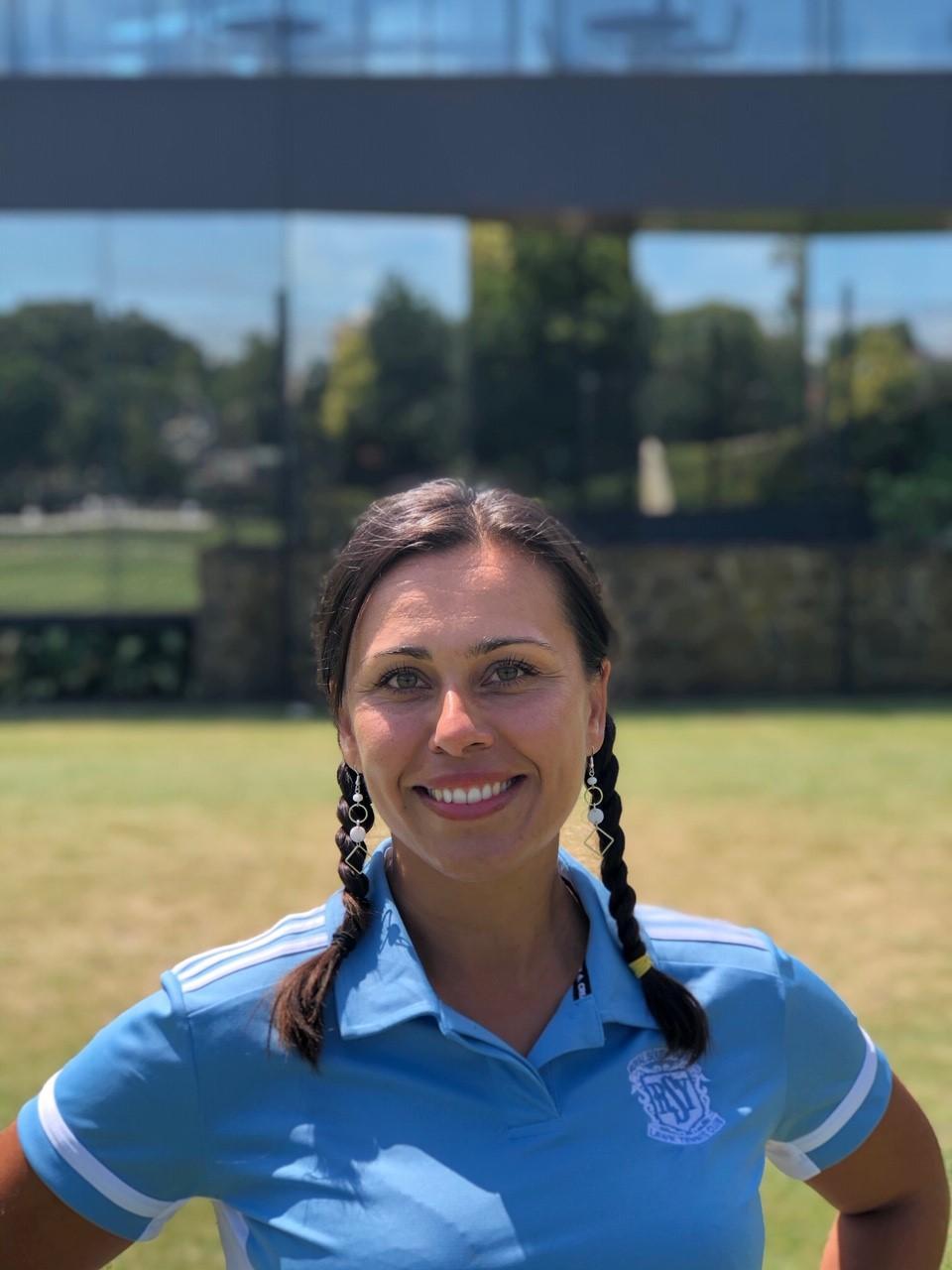 Education: Armstrong Atlantic State University, GA, USA, Deakin University, Burwood, Deakin University, Geelong - BA Psychology (Hons), Diploma in Life Coaching, Master Practitioner in Neuro-Linguistic Programming, Cert III in Education Support, Certificate IV in Training and Assessment

Qualifications & Achievements: Junior Development Coach, Cert III in Sport Coaching

Playing History: Danijela was a member of the Division 2 Women's Team at Armstrong Atlantic State University and is currently ranked 10 in the world in Young Seniors Tennis. Danijela has been the winner of a number of championship events, including the singles championships in Perth, Yarrawonga, Busselton, the doubles championships in Yarrawonga and the mixed doubles championships in Oceania. Danijela has held the number two spot in the world for mixed doubles and played for the Australian team in the 2019 World Championships in Miami, FL (Young Seniors Tennis).

Areas of Specialisation: Having played tennis her whole life, with education in life coaching and tennis coaching, Danijela's strength is in junior tennis development and ensuring her mentees continue to enjoy the game as their skills enhance and their love for the game grows.

Philosophy: As a coach, Danijela is passionate about teaching her pupils the technical and tactical aspects of the game of tennis and educating them on the value that tennis can bring their life both today and in the future.
Jason Gasper
Qualifications & Achievements: Not only does Jason hold a Tennis Australia Club Professional Coaching qualification; he also has 20 years demonstrated tennis coaching and business experience and has lead a team of coaches in his own tennis coaching business.

Playing History: Jason started playing tennis at the age of 10, and played in the Bruce Cup Team (State Team). He won numerous tournaments as a junior and made it to the top 20 in the state as a 12 year old. After competing in some tournaments overseas, Jason played Firsts Tennis for Caulfield Grammar School from 1989 to 1994 and Grade 3 Pennant for Glen Iris Valley TC.

Areas of Specialisation: While coaching thousands of Primary School students in the Hot Shots program has been Jason's main point of focus, he also specialises in developing the skills of youths and adults, and has coached at major commercial tennis centres in Melbourne. 

Philosophy: The reason Jason started coaching was because of his passion for sport, and in particular, tennis. Jason really enjoys seeing people develop their game from all ages and standards and believes the more enjoyment that one can get out of the game, the further they will advance.